I've been keeping my eyes on Ousmane Dembélé for a long time now. Last year, I said that we should keep eyes on this rising talent for FC Barcelona might just be in his cards. 
Today, reports are saying that Barcelona has reached an agreement to sign Ousmane from Borussia Dortmund for £138m (some media outlets say it's 110, 120, 150…). If this is so then he will be the second most expensive player in football history… for now. 
Anyway, this sounds like a done deal, although I am waiting for the official confirmation.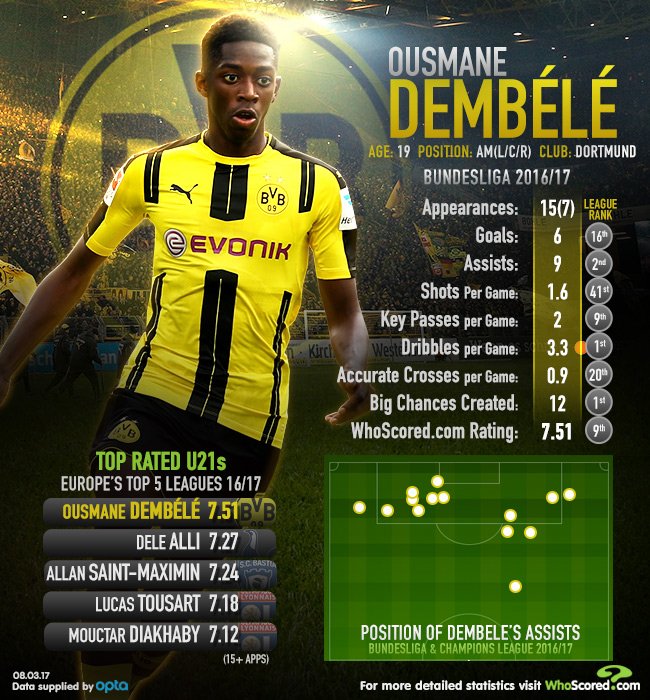 Image via Twitter