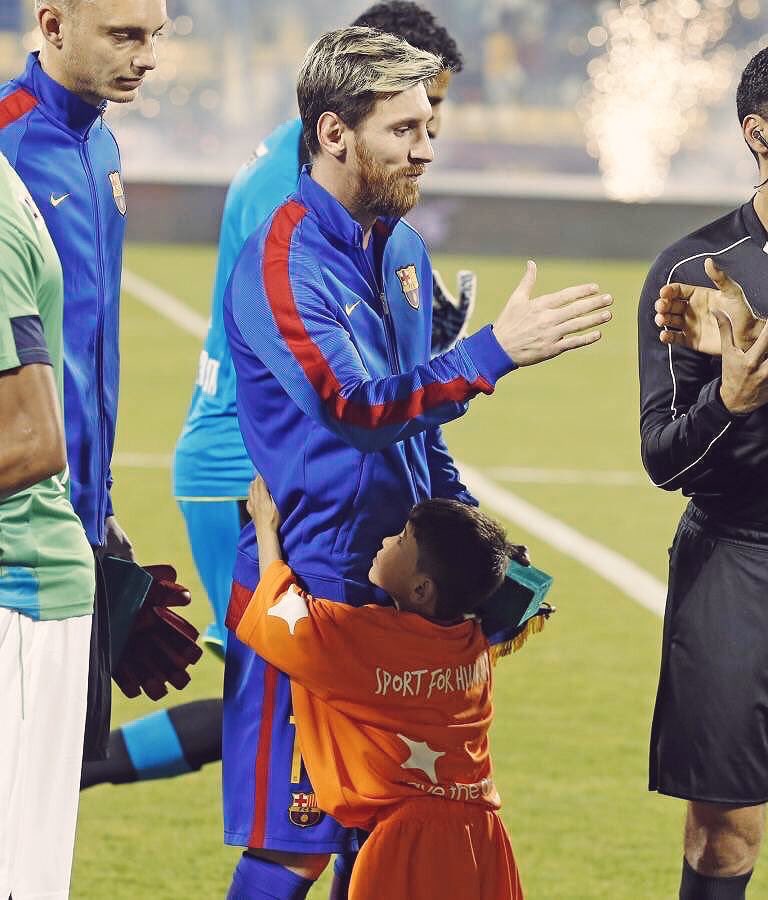 Football isn't only about kicking a ball around the pitch for 90 plus minutes to win the game. It's also about the professional conduct of the players and the little gestures that they show their fans. 
Yesterday, six-year-old Murtaza met his hero for the first time and it took social media by storm. It started when a series of tweets showed the little boy playing football in a plastic bag Argentina #10 jersey. This story touched millions of hearts even Leo who wanted to get in touch with the child.
Leo eventually sent Murtaza his national team and club jerseys respectively and they finally met yesterday in Doha where Barcelona was present for a friendly against Al Ahli. Barcelona won 5-3, but the result didn't matter. At least not for me where little Murtaza was concerned.